10x Sex Shows In Amsterdam 2023
Posted on: December 1, 2022
---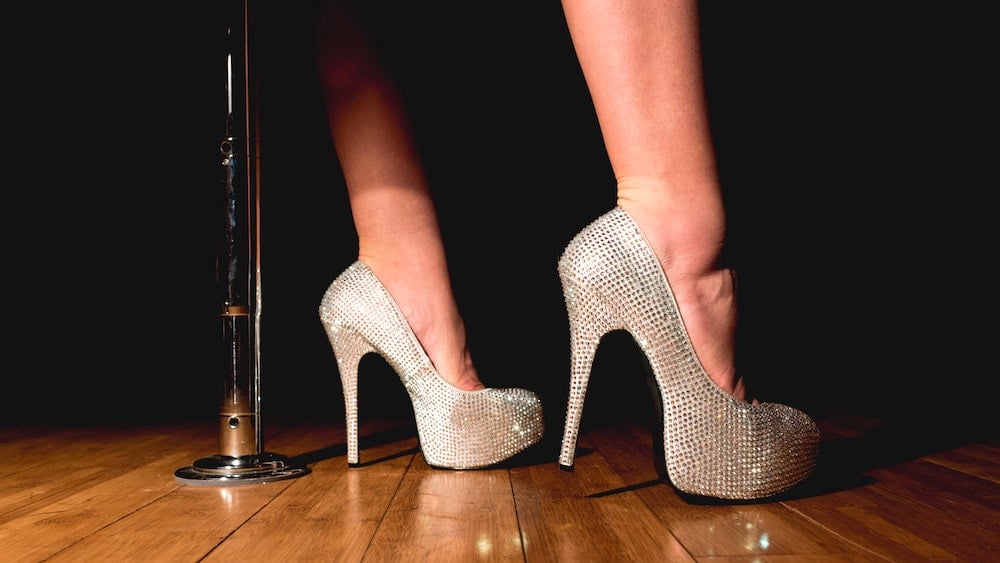 Sex Shows in Amsterdam: Top 10 Erotic Shows 2023
Looking for really exciting things to do in Amsterdam but don't know what? Don't roam the city aimlessly. This way you will miss the most exciting venues in the Dutch capital. You don't want that.
Discover this free, updated 2023 list with the 10 best sex shows in Amsterdam. This is what you really need for an unforgettable time in Amsterdam. Let's check it out below!
Don't miss out on must-know information on The Moulin Rouge, The Peep Show, Casa Rosso and even world's first 5D Porn Cinema. Discover it now!
Definition
First things first. What is a sex show? What is the official meaning?
A sex show is a form of life performance featuring one or more performers who engage in some form of sexual activity on stage for the entertainment or sexual gratification of spectators. (source)
With whom to visit a sex show?
Going to a sex show in Amsterdam is an experience unlike any other, and so it should be shared with someone special. Whether that person is your partner, a friend, a colleague or even a sex date, whomever you ultimately decide to bring should fit well within your comfort zone and share your enthusiasm for this unique experience. Ultimately, it's important to carefully consider who the right person is to best enjoy the show with you.
10 Best Sex Shows in Amsterdam
1 | Stripclub BonTon
Club BonTon is without a doubt the best strip club in Amsterdam! Here everyone can have a great night.
About
It was opened in april 2019 – just next to the Heineken Experience. It has a super sexy, luxurious design which was made by Casper Reinders – one of the most succesful hospitality entrepreneurs in the Netherlands.
BonTon is a chique club with beautiful ladies inside who give the best sex shows in Amsterdam. Here, both men as women can have an unforgettable, exciting night out. This place has a great variety of delicious cocktails and the best champagnes at the bar, including Dom Pérignon and other Moët & Chandon's.

One of the strippers with luminous heels.
Sex Rooms
Club BonTon also offers bedrooms on the top floors. Here you can have sex in one (or several) of the strippers. Not all strippers provide these erotic services though. But some do! They are offered by sex workers inside (who sometime also work as escorts). Ask the ladies themselves, if you're interested.
TIP: Before or after your visit to Club BonTon, go to one of the bars or restaurants around the corner – on the Marie Heinekenplein. This square has a lively atmosphere and it is filled with other great places too!
Amsterdam Brothel Tour
During the daytime (when there are no customers), this place offers the Amsterdam Brothel Tour hosted by real prostitutes.
Reviews
✦ Google: 68 reviews | 4,3 out of 5 stars.
Prices
✦ Entrance ticket = 50,-
✦ Lap dance = > 20,-
✦ Drinks = > 5,-
✦ Private room = 300,- per hour
SHOW ME MORE! >
2 | Male Strip Show in Amsterdam For Women

Women are getting ready for male strippers in Amsterdam
NOW, something just for the ladies! Amsterdam's newest erotic venue is this place that offers the perfect girls night out. It's of one the first sex shows in Amsterdam specifically for women!
Amsterdam is a city famed for its raucous nightlife, and a male strip show is the perfect way to add a bit of spice to a girls night out. The shows are professionally choreographed and the performers are always in top physical shape, making for an incredibly visually pleasing experience.
And while the performers may be scantily clad, they are never lewd or vulgar, so you can enjoy the show without feeling uncomfortable. Amsterdam's male strip shows are also unique in that they often incorporate comedy and audience participation into the act, ensuring that there is never a dull moment. So if you're looking for a fun and unique way to add some excitement to your next girls night out, Amsterdam's male strip shows are a must-do.
About
It offers muscular, handsome male strippers who give the best erotic shows in town – just for female customers. This place looks really cool from the inside and the atmosphere inside is amazing! Women go crazy during the men's performances.
The visitors can also get a personal striptease on stage or at their seat among the other guests which can be great for a bachelorette. The waiters here serve delicious drinks in a stylish and sizzling setting.
Opening Hours
This male strip show in Amsterdam is hosted on Saturday's. From 10:30 pm till 00:30 am.
Afterwards the party continues in trendy club Jimmy Woo in the city centre. For those who are looking for a complete night out experience, this organisation also offer a dinner option beforehand and a free afterparty entrance to one of Amsterdam's most coolest club afterwards.

A bachelorette is getting a private lapdance.
Reviews
✦ Google: 241 reviews | 4,9 out of 5 stars.
✦ TripAdvisor: 74 reviews | 5 out of 5 stars.
Prices
✦ Regular ticket = 35,-
I WANT TICKETS! >
3 | Casa Rosso Sex Shows
This is Amsterdam's most famous live sex show theatre. Casa Rosso was established over 50 years ago and has ever since been a main venue of the Red Light District area. The shows inside run in a continuous loop of around 60 – 90 minutes. In that time slot you can experience 9 professional acts, 4 of which are couple sex.
I WANT TICKETS! >

One of the acts inside Casa Rosso Amsterdam.
For 16 years, a couple have been working together who gets paid to have sex with each other. You can see how he eats her pussy and how they do all positions, like missionary, to the beat of the the music. At Casa Rosso you can also see how a woman smokes a cigar with her vagina and a mistress who "punishes" a volunteer.

Casa Rosso is located on the Oudezijds Achterburgwal.
Once you enter you can stay inside till closing time but you'd be seeing the same performances every 60 – 90 minutes.

Erica & Udy having sex on stage.
Whilst inside expect some amazing, high skilled sexual performances combined with a little bit of comedy. Important to know: there's only limited seating available (especially in June, July, September and December). This means you'll often have to wait in line.
Reviews
✦ Google: 16 reviews | 4,7 out of 5 stars.
✦ TripAdvisor: 673 reviews | 3 out of 5 stars.
Prices
✦ Entrance ticket = 40,-
I WANT TICKETS! >
4 | 5D Porn Cinema

Inside Amsterdam 5D Cinema.
This isn't really one of those typical sex shows in Amsterdam. This is the first 5D sex show in the world! Strap yourself in and prepare for a bumpy and sexy ride.
In world's first 5D Porn Cinema all your senses will be triggered. Inside the cozy theatre a X-rated 3D film is displayed. To make the experience 5D, other effects are added like moving seats, water, wind, lights and bubbles. All the effects sync to what's happening on screen.
The short 3D film takes place in and around the Red Light District area and lasts around 10 minutes. This is a funny experience, especially together with a group of friends.
Reviews
✦ Google: 55 reviews | 3,5 out of 5 stars.
Price
✦ Entrance = 12,50
I WANT TICKETS! >
5 | Moulin Rouge Amsterdam

Moulin Rouge in Amsterdam is surrounded by window brothels.
The Moulin Rouge in Amsterdam is an iconic sex show, drawing visitors from around the world for its naughty yet riveting performances. Located within one of the most historic districts, entertainment seekers flock to hear the screams of joy and raucous laughter that emanates throughout the building. In a city like Amsterdam where sex and drugs are not scorned upon, people come out of their shells while watching this elaborate production. Whether you're here to check out the sex show or just familiarize yourself with local culture, visiting Moulin Rouge is sure to sate your appetite for adult entertainment!
Sex shows in Moulin Rouge are comparable to those in Casa Rosso. Moulin Rouge is a more cozy theatre. Expect a roster of seductive artists performing great shows. All the theatre seats are positioned close to the stage so prepare for an immersive experience.
An occasional male strip tease is also thrown in for the ladies. Other show types include: female stripteases, live couple sex, writing shows, banana shows, vibrator shows, ribbon shows, etc.
Do you need to book in advance to visit Moulin Rouge?
Yes, it is recommended that you book in advance to visit Moulin Rouge in Amsterdam. This amazing venue has a lot to offer and can make the perfect gift or fun experience. It  offers saucy sex shows that you can't see elsewhere. By booking ahead of time, you can ensure that you don't miss out on your desired performance and are able to purchase tickets at the best price.
Try to book at least 48 hours in advance via our website.
Reviews
Me and 6 friends visited Amsterdam at the start of January and decided that a sex show in Amsterdam was one of our "musts". We picked Moulin Rogue partly for the name and also the price wasn't too bad at 40€. Overall an interesting and funny experience with two strip-acts and two full blown sex acts. Overall a must to-do in Amsterdam but couldn't see myself doing it again now I have done it once.
✦ TripAdvisor: 358 reviews – 3 out 5 stars.
✦ Yelp: 10 reviews – 2,5 out 5 stars.
Prices
✦ Entrance ticket = 30,-
✦ Entrance ticket with four drinks = 40,-
One of our tour guides visited Moulin Rouge together with two female customers after our Red Light District tour. Discover how it went down in our review:
SHOW REVIEW! >
6 | Bananenbar

Front view of this sex show in Amsterdam.
Spoiler Alert: the theme of the Bananenbar is the tropical fruit called the banana. Besides all the beautiful women the banana takes center stage, as a prop, held onto by the performer without using her hands.
At the entrance of the Bananenbar you can choose between two areas: the regular strip club (banana club) area or the classic bananabar area. Choose the classic Banana Bar area if you want to take a bite of a banana whilst its still inserted in a vagina. Interesting times!
Besides bananas the female performers also use their vaginas to sign postcards and do some other unimaginable feats. We would not really recommend this sex show to women.
Reviews
✦ Google: 213 reviews – 3,3 out 5 stars.
Prices
✦ Entrance ticket = 50,- (including one hour unlimited drinks.)
✦ Entrance club = 25,-
SHOW ME MORE! >
7 | Sex Palace Peep Show

The most accessible sex show in Amsterdam. 2 euro for 2 minutes.
For just 2,- euro you get a front seat to the action: live stripteases from female strippers. And live sex from man and woman one stage. The show last 2 minutes for 2 euro. All can be experience from a small private booth. The awkward and funny thing about this sex show is that in the booth not only sees the strippers, but also all the other people in the other booths. Everybody sees each other.
The female strippers don't use sex toys. But they do make the shows exciting and go completely naked. Before getting naked, they show off their hot outfits and lingerie from the neighborhood sex shops.
The last peep show in Amsterdam! Jan Otten owns this peep show, Casa Rosso Erotic Theatre, the Banana bar, the Hospital Bar and the Erotic Museum. All located on the main street of the Red Light District.
Jan Otten is also one of the 22 experts in our Amsterdam Audio Tours app. Download the app and learn everything you need to know about the Red Light District. You can hear stories of real prostitutes, historians, police officers, locals and many other experts.
This app offer two hours of audio, GPS, photos and can be played anywhere. Listen to it at home or in a hotel like a podcast. Or, in the Red Light District of course.
GET THE APP >
Another historic feature of this place are the video booths. Travel back into time (1970's) when there was no internet and no porn on television. Back then, people used these video booths to watch porn videos. In those years, that was super popular. One can choose between 400 videos.
Reviews
Google: 148 reviews | 4,2 out of 5 stars.
Price
✦ Live peep show = 2,- per 2 minutes
SHOW ME MORE! >
8 | Hospital Bar
The Hospital Bar in Amsterdam is a venue where strippers work as nurses. It's the newest of all sex shows in the Red Light District. The Hospital bar is an exciting lap dance bar with a modern, spacious and relaxed atmosphere. It's not mandatory to take a lap dance here. It is frowned upon if you don't order any drinks inside.
It looks inside as you would expect from a modern strip club. LED lights, leather benches, strip poles and uplifting music. The Hospital Bar can be a good choice if you want to surprise a friend with a lap dance. For example because he is getting married or has a birthday.
This sex show in Amsterdam is located on the main street of the Red Light District. Almost half of the reviews on TripAdvisor are negative. But, it must be said that only 11 reviews can be found online.
Reviews
✦ TripAdvisor: 11 reviews | 2,5 out of 5 stars.
Price
✦ Entrance: 25,- (including two drinks).
SHOW ME MORE! >
9 | Club LV
It must be said that Club LV is a sex club – a brothel – but men can also get very good sex shows here. This is one of Amsterdam's most exclusive sex clubs and has been serving clients for more than 14 years. This is why it deserves a spot on this 10 sex shows in Amsterdam list.
Club LV is really something for men who want to get intimate with the sex workers inside. At the bar area one can talk to any of the 12 ladies who are present. When you find one that you like simply head back to one of the 8 luxury private rooms for some intimacy.
Reviews
✦ Google: 82 reviews | 3,9 out of 5 stars.
Prices
✦ Entrance = 75,-
✦ Private room = 300,- per hour
SHOW ME MORE! >
10 | La Vie en Proost – Lapdance Bar in Red Light District

It's located in a narrow alley called Bethlehemsteeg.
This strip club in Amsterdam is situated well hidden at the end of an alley of the Red Light District. Just next to the game cafe Ton Ton Club and at lays apposite to the Trompettersteeg – Amsterdam's narrowest alleyway filled with window brothels.
This is a low-end strip club is definitely not the best one in Amsterdam but due to its location you might want to go here when you're in De Wallen.
Warning
The strippers here will try to sell you some expensive drinks. It's something that many customers experienced. You can also read that in La Vie en Proost reviews. Ladies, we advise you to avoid this strip club if you are with friends.
Reviews
✦ Google: 87 reviews | 3,3 out of 5 stars.
Prices
✦ Entrance = 5,-
✦ Lap dance = > 10,-
SHOW ME MORE! >
Are sex toys used during the sex shows?
In Amsterdam, the spectacular sex shows are wild and outrageous and can be quite shocking for the uninitiated visitor. However, no sex toys are used in the sex shows – instead, performers rely on their skillful acts of gymnastic acrobatics to captivate their audience. The quality of these shows certainly has no lack of entertainment value despite not using props or sex toys. Amsterdam's vanilla-style sex shows draw excited tourists from all around the world seeking to experience the openminded and liberal Dutch culture. Visit one of the many sex shops in Amsterdam. This is where you can discover all physical sex toys yourself.
We listed many other entertaining things to do in Amsterdam Red Light District. Discover 15 great activities below.
Have you visited one of these sex shows in Amsterdam? Let the world know how it was by posting a reply below.
ALSO READ:
Amsterdam Red Light District Prices
8 Dating Sites For Sex Dates in Amsterdam 
10 Agencies For Escorts in Amsterdam 
13 Laws in Amsterdam Red Light District